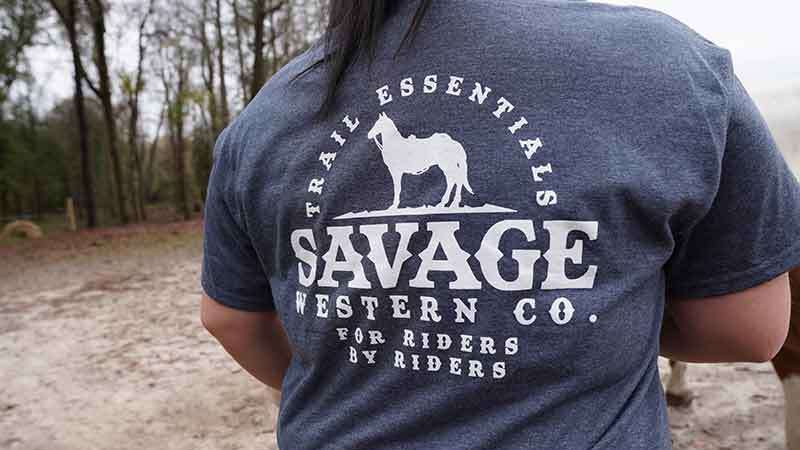 Welcome to a better apparel line for horse enthusiasts! Savage Western Co. is officially open for business and ready to serve trail and western horse riders alike with designs inspired by our favorite riding style.
Led by owner and horse lover Brittany Savage, Savage Western Co. aims to make clothing and accessories that celebrate trail riding and Western riding, the equestrians who participate in the sport, and the horses who make it all happen.
"I wanted to create clothing for people who love horses and love to ride horses that they would be proud to wear," Savage said. "As a rider myself, I have an incredibly special bond with my horses and riding, so it's important to me to make something that shows off our dedication to the sport and pride in our animals."
Savage Western Co. launches with two initial designs, Savage Western Tee and Horse Anatomy, with more coming soon.

Follow us on Facebook and Instagram to stay up to date on the latest product launches and sign up for our newsletter to be the first to know about our exclusive designs and promotional offers.
Be sure to signup to receive coupons and all the latest News from Savage Western Co.
Thanks for your support!