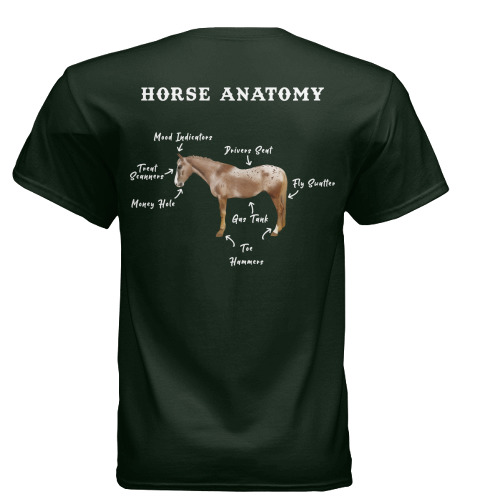 We are excited to announce that our Horse Anatomy Tee is now in stock and ready to ship!
The Horse Anatomy Tee idea is inspired by the funny quirks and sayings we have about our four-legged fur friends.
We know this shirt will appeal to anyone who loves their horse and knows these funny sayings all too well!
Be sure to grab your Horse Anatomy T-Shirt today!